About Physiotherapy
Physiotherapy is a profession in which the Practitioners help patients to recover from a wide range of injuries and conditions and restore their bodies to proper function. They use a broad range of techniques, including hands on skills, tools, and specialized machines in their scope of treatment. These may include: ART (Active Release Technique), mobilizations, massage, stretching, Shockwave Therapy, Cold Laser Therapy, IMS (Intramuscular stimulation)/Dry needling, taping, TENS, Ultrasound, and more.
Physiotherapists help to restore patients in areas such as range of motion, function, strength, balance, mobility, and movement. They also help patients to develop better lifestyle habits and to learn to better self manage their own bodies.
Avita does Physiotherapy differently…..and we think better.
Avita Physiotherapists treat only one patient at a time for 100% undivided focus and attention, and they tailor the treatment plans uniquely to each patient's needs. While many clinics today have Physiotherapists treating two to four patients at the same time, we believe that the best outcomes for our patients come from one on one quality attention. Our Physiotherapists treat in private treatment rooms (no curtains in a gym setting), and their time is devoted solely to you.
Early treatment and proper intervention are critical to a successful rapid recovery. Research has shown that the key to shorter recovery periods after an injury is how soon the individual has physiotherapy afterwards. If they take advantage immediately, they are 8 times less likely to develop chronic pain!
Whether you are looking to recover from a sports or acute injury, accident, surgery, repetitive strain injury, or a chronic condition, visit one of our skilled Physiotherapists to help realize your journey back to recovery and a better quality of life.
Our Physiotherapy Team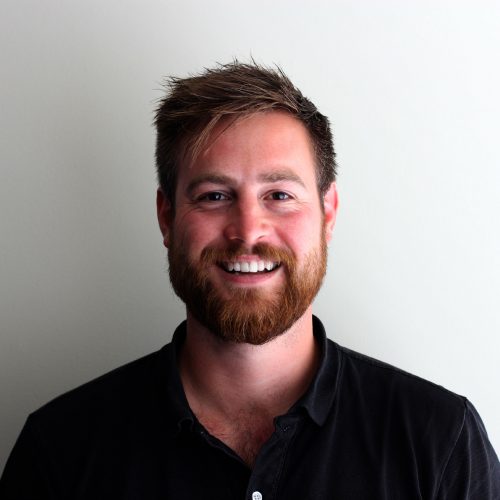 Registered Physiotherapist
Collin Kirby
Collin is originally from Quesnel, BC, he completed his Bachelor of Science majoring in Kinesiology at the University of Victoria then received his Master's in Physical Therapy at the University of British Columbia. Collin found his passion for rehabilitation while working as a Kinesiologist in Victoria and immediately knew physiotherapy was the career for him.
Collin is dedicated to continuing his education to provide the best possible care for his patients. He has completed certification in Soft Tissue Release, Advanced Orthopaedic Manual and Manipulative Physiotherapy, Level 1, and IMS: Intramuscular Stimulation.
Collin uses many different methods to help his clients reach their goals. These include manual therapy, soft tissue release, taping, education, intramuscular stimulation (IMS), functional, and personalized exercise prescription. His goal is to provide a safe and effective return to daily activities, sport, and ultimately a pain-free lifestyle. Collin's experience and interests also include treating postural dysfunction, post-operative rehabilitation, post motor vehicle accident rehabilitation, orthopaedic and neurological rehabilitation, neck pain, back pain, and chronic pain. Collin looks forward to meeting and treating new clients of all ages and backgrounds.
In his spare time, Collin enjoys staying active by playing many sports, including; downhill skiing, football, cricket, softball, and cycling.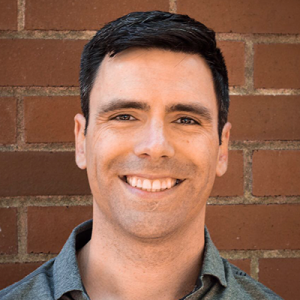 Registered Physiotherapist
Andrew Flynn
Andrew graduated with a Masters of Physiotherapy from the University of British Columbia and loves being a physiotherapist.
His treatment style empowers people to take charge of their health. Treating primarily through education, manual therapy techniques, and exercise prescription, Andrew is also trained in Intramuscular Stimulation (IMS). He sees people with a wide variety of conditions and injuries and has a special interest in shoulders and arthritis having personal experience with both shoulder dislocations and inflammatory arthritis management.
In his spare time, Andrew enjoys golfing, traveling, and playing games in the company of friends and family.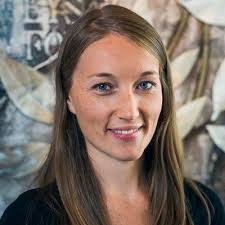 Registered Physiotherapist
Erin Bird (Robinson)
Erin is originally from Cortes Island, BC, she completed her Bachelor of Science in Kinesiology at Simon Fraser University followed by receiving her Masters of Physical Therapy at the University of British Columbia. Over the years she has worked throughout the lower mainland in clinics and hospitals.
Erin's interest in physiotherapy developed during her formal training in ballet, where she began to explore the movement and function of the human body. She developed an appreciation for health and wellness through her dance injuries and rehabilitation and now she strives to help people reach their physical potential.
She has further training in manual therapy techniques and intramuscular stimulation (IMS). She has developed a special interest in Women's Health, particularly pre and post-natal care. She is certified in Pelvic Floor Physiotherapy, Rost Therapy, and Hypopressives, allowing her to treat conditions such as incontinence, pelvic pain, organ prolapse, coccydynia, and diastasis rectus.
Erin is a firm believer in providing an individualized, one-on-one approach to treatment, as each client and their conditions are unique. She believes in a holistic, client-centered approach, where the client is offered the appropriate hands-on therapy, exercises, and education to manage their condition and achieve their physical goals.
In her spare time, Erin can be found chasing after her toddler, hiking on the North Shore Mountains, riding her bike, or in the yoga studio.
Registered Physiotherapist
Adrian Perez
Adrian is originally from Vancouver, BC, where he completed his Masters of Physical Therapy at the University of British Columbia, and his Bachelor of Science in Biopsychology at the University of Victoria.
He has recently completed his Level 1 of Advanced Orthopaedic Manual and Manipulative Physiotherapy and plans to continue his education in this area to provide the best care possible to his patients. He is also a certified provider of custom orthotics providing foot and gait analysis.
He has experience working in a wide range of areas including athletic injuries, chronic pain conditions, neurological conditions, and geriatric health. He uses the most up to date evidence-based approach that includes a combination of manual therapy, patient education, Intramuscular stimulation (IMS) and individualized exercise prescription.
In his spare time, Adrian enjoys playing soccer, snowboarding, weightlifting, and anything outdoors. He also has an appreciation for cooking and nutrition. Adrian welcomes and looks forward to working with new clients from all backgrounds with various conditions.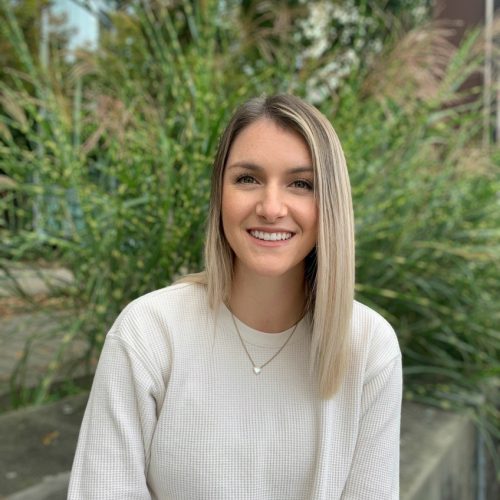 Registered Physiotherapist
Jenna Davidson
Jenna is originally from Ontario where she obtained her Master's of Science in Physical Therapy from Queen's University. Prior to this, she earned an Honours degree from Laurentian University in Bachelor of Physical Health and Education in Health Promotion. Before moving to Vancouver to pursue the west coast lifestyle and her love of the outdoors, Jenna was practicing as a Physiotherapist in Toronto.
Jenna has a special interest in pelvic health Physiotherapy. Her training includes the assessment and rehabilitation of incontinence, pelvic floor dysfunctions, chronic pelvic pain, pelvic organ prolapse and more. Jenna is especially skilled and passionate about working with women through their pre- and post-natal rehabilitation. She has also obtained training and certifications in acupuncture and dry needling, as well as soft tissue release where she utilizes a variety of techniques that manage pain, repair injuries, and prevent recurrences. Jenna's holistic assessment and treatment style helps her patients understand their condition and feel empowered to achieve their personal goals.
Jenna enjoys working with people of all ages and has a keen interest in sports rehabilitation. Her elite basketball background provided many opportunities to experience physiotherapy firsthand and she brings that empathetic approach to Avita Health.
Jenna enjoys traveling and staying active through biking, hiking, golf, and beach volleyball.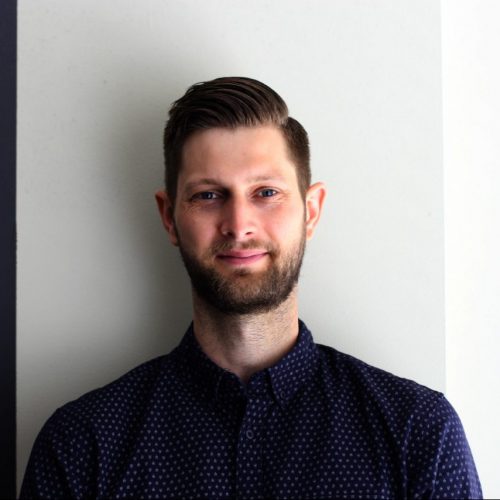 Registered Physiotherapist
Dimitri Naef
Originally from Nelson, BC, Dimitri left the Kootenays to pursue his goal of becoming a Physiotherapist by attaining a Bachelors degree in Kinesiology and a Masters Degree in Physical Therapy at UBC.
Since completing his formal education, Dimitri has been dedicated to helping people recover from injuries from head to toe. In addition to more common conditions, Dimitri also has significant experience in concussion management and vestibular disorders. Having worked in specialized concussion clinics Dimitri is uniquely positioned to help individuals recover from concussions and all of the associated symptoms.
No matter the condition, Dimitri brings a laid back, empathetic, and honest approach to his practice, where he believes strongly in patient centered, evidence based care, continually working with patients to identify the actions they can take for their personal well-being.
Dimitri is certified in IMS, and has also completed the following continuing education courses:
– Concussion Management Workshop levels 1 & 2 with Shannon McGuire
– National Academy of Neuropsychology Symposium on Concussion Management
– Vestibular Therapy Training with Bernard Tonks
– Chronic Pain Management Certification with Bahram Jam
– Lynn Watson Shoulder Course level 1 & 2
– Adam Meakins Shoulder Rehab
– Jill Cook course on Tendinopathy Management
– Orthopaedic Manual Therapy Level 1
– Mulligan Technique
– Active Release Techniques
In his spare time, Dimitri is an avid soccer player and outdoor enthusiast (isn't everyone in North Vancouver!?), spending time camping, hiking and snowboarding.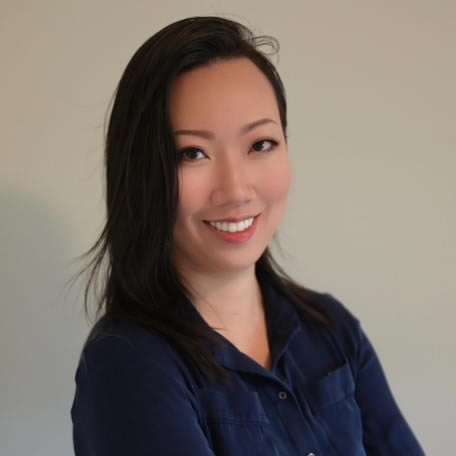 Registered Physiotherapist
Aly Huang
Aly has extensive experience treating a variety of orthopaedic conditions. She's also passionate in helping patients with pelvic floor conditions such as prolapse, incontinence and peri-natal care. Aly has obtained the highest diploma in Advanced Orthopaedic Manual & Manipulative Therapy as well as post graduate training in Women's Health. She has international experience in treating & conditioning dancers from the Swedish Royal Ballet. Aly is also certified in Acupuncture, Graston & is a certified Orthotic provider. She enjoys treating people of all ages and activity levels, her treatment involves determining precipitating factors leading to dysfunction/injury. Aly helps patients reach their goals with manual therapy, needling, corrective exercise and education.
Outside of work she's busy running after her twin toddlers and enjoying the beautiful outdoors on the north shore.

我们有会说中文的物理医疗师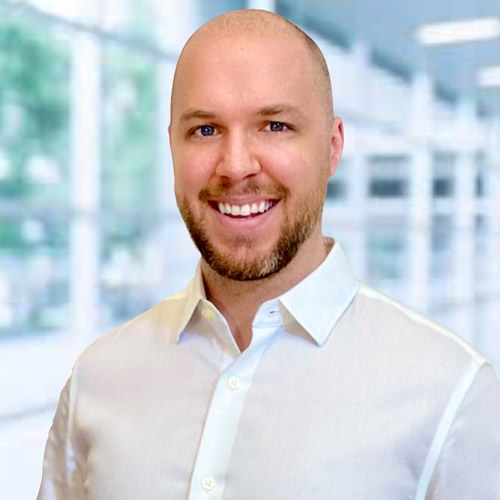 Registered Physiotherapist
Jeff Boudreau
PT, CGIMS
Jeff graduated from the physiotherapy program at McMaster University in 2012. He brings a wealth of knowledge to the team at Avita, having worked with a wide variety of patients from professional athletes to weekend enthusiasts and heavy-duty mechanics to yoga instructors. These experiences have helped him develop a collaborative and results-oriented approach to care that tailors to the specific needs of each patient.
Jeff is a Certified Gunn Intramuscular Stimulation Practitioner (CGMIS), and has obtained additional certifications in advanced manual therapy, soft tissue release, and chronic pain management. Rather than just treating your symptoms, he works to identify the root cause of the issue and create a lasting change in the way your body functions. This process often includes the prescription of specific exercises to help optimize your recovery and maintain your results.
Jeff developed the Posture Recovery Program at Avita for those looking to make meaningful changes to their posture. The program combines manual therapies, dry needling, and supervised exercise to help restore mobility of the spine and strength of postural muscles.
Jeff is a former university football player. During his time with the team he sustained two significant injuries that both required surgery. He understands the patient's perspective in the rehabilitative process and knows the impact that a caring and diligent therapist can have on their recovery. He strives to provide the same level of care that he received to his patients at Avita.
Outside the clinic you may find Jeff scaling a mountain, strolling the shoreline, shopping for coffee beans, or sampling a craft beer.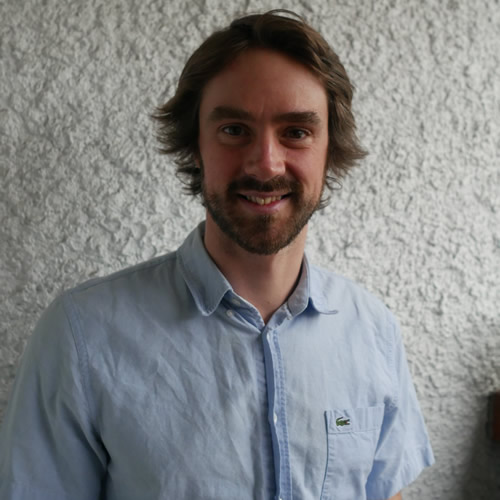 Registered Physiotherapist
Julien Anderson Nadeau
Julien completed his Masters in Physiotherapy at the University of Sherbrooke in Quebec. Since then, he has accumulated over 8 years of experience treating a wide variety of musculoskeletal conditions in the private sector.
His approach combines manual therapy, soft tissue release, patient education and specific exercise programs. He is a firm believer that these exercises not only help achieve his patients goals, but also help maintain long term benefits from his treatments.
In addition to dealing with the typical conditions seen by most physio, he also provides advanced treatments of the TMJ (jaw) joint and of multiple types of headaches linked to that area. He is also very familiar with injuries related to rock climbing, which is one of his passions.
His other passions include playing music and exploring the backcountry, whether it's in hiking boots, on a splitboard or on a mountain bike.
Helping You Live and Feel Better with Physiotherapy Services Delivered by Professionals
The following rates apply to the services provided from physiotherapists in our North Vancouver clinic. Avita Physiotherapy sessions are one-on-one. Prices subject to change.
| Service | Duration | Cost |
| --- | --- | --- |
| Physiotherapy – Initial | 45 Minutes | $115 |
| Physiotherapy – Subsequent | 30 Minutes | $95 |
| Physiotherapy – Extended Subsequent | 45 Minutes | $135 |
| Physiotherapy – ICBC Initial Assessment | 45 Minutes | $129 |
| Physiotherapy – ICBC Follow up | 30 Minutes | $95 |
| Pelvic Floor – Initial | 60 Minutes | $165 |
| Pelvic Floor – Subsequent | 45 Minutes | $135 |
| Pelvic Floor – Subsequent | 30 Minutes | $115 |
Hear from our clients
The physio I worked with here, was hands down the best I have worked with, in over 20 years of seeing physios for hypermobile knee issues. He really took the time to assess my situation, and really watch my form through movements. As suspected, the issues were a lot broader than the initial consult showed, and every week, he dug deeper, reviewed progress and made useful, reachable suggestions. Highly recommended! The place itself is clean and well maintained (individual treatment rooms rather than an open gym style), the staff are friendly and helpful and above all the expertise was phenomenal!

- Sarah R

Collin is the Sensei for physio, he does IMS and laser therapy, I travel all the way from Metrotown to North Vancouver for the quality of service. The staff and Management are the greatest. It is hard to find great and quality therapy lately.

- Tyson B

Absolutely fantastic business. Safety and cleaning protocols have been top-notch, making me feel safe frequenting my physio appointments. It is a testament to the professionalism of this clinic that has risen above all others during a pandemic. Practitioners are top-notch; the TMJ expertise from Colin is beyond superior than others I tried.

- Suzanne S

Very happy to have found this clinic and Andrew Flynn as my physiotherapist! He was able to provide much relief to my chronic elbow pain with a wide variety of treatments (e.g., shockwave, needling), recommendations for exercises, and really great insights on the healing process. Andrew is also polite, kind, and funny! The clinic has warm decor, great receptionists, and extremely comfortable seating in the waiting area. Street parking is generally easy to find. Five stars all around!

- Justina Y
Helping You Live and Feel Better with Physiotherapy Services Delivered by Professionals
The human body is a complex machine that coordinates various systems simultaneously, allowing us to live, breathe, and move. It's important that you learn about the limits and capabilities of your body, which is what we help you to find out with our wellness approach. Our goal at Avita Health Center is to offer patients the best physiotherapy and wellness resources, to transform the way that you move and feel. We also empower you to better manage your own condition at home, by teaching useful homecare strategies.
We are a leading physiotherapy clinic on the North Shore and have established a great reputation among residents in Vancouver because we offer one-on-one Physiotherapy. We offer you complete treatments and solutions that will restore your body and mind. If you're looking for the highest standards of care delivered by some of the top North Vancouver Physiotherapists in a state-of-the-art environment, you've come to the right place.
Holistic and Flexible Treatment Approach
Most Physiotherapists generally tend to use a holistic approach when it comes to treating different conditions, and that is done by completely examining the entire body, instead of focusing only on areas where the injury or illness is prevalent.
Our patients are directly and fully involved in their own care, and they have a substantial amount of control over the process. It's this approach that motivates patients to work with dedication for their wellness goals and pushes them to take more responsibility for their recovery from injury or illness. It's also the reason why we are one of the leading Physiotherapy clinics in North Vancouver.
It's Time to Take Charge of Your Health
Living in pain and discomfort doesn't have to be a reality. The Physiotherapy team at Avita is here to help improve your life everyday.