Welcome to Avita Health Center
Avita is comprised of a team of top medical professionals who are passionate about helping our patients to experience their best possible health. Whether you are recovering from an injury, managing a chronic condition, seeking preventive maintenance, or stress management, Avita is the clinic of choice for North Shore residents.
Voted "Best Alternative Health Facility" by the people of North and West Vancouver in the North Shore News Reader's Choice awards, Avita has earned top spot by delivering the highest quality health care and customer service.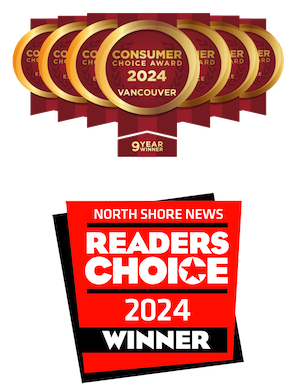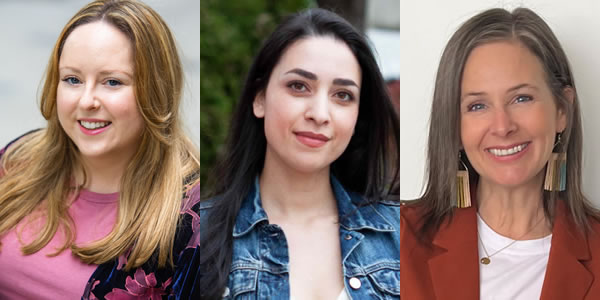 New at Avita
Introducing Laurren Iacobellis RCC – Registered Clinical Counsellor/ICBC Covered Counselling
Introducing Saman Khan RCC – Registered Clinical Counsellor
Introducing Sheri Schupsky – Registered Therapeutic Counsellor
Read More
Hear from our clients
Love Avita. Friendly, professional staff who are well trained, listen well and are very welcoming. Love getting massages there. Patrick and Thomas are both excellent.

- Pat P

Absolutely fantastic business. Safety and cleaning protocols have been top-notch, making me feel safe frequenting my physio appointments. It is a testament to the professionalism of this clinic that has risen above all others during a pandemic. Practitioners are top-notch.

- Suzanne S

STOP here… if you want safe, heart-based, quality practitioners in a well-organized, client-responsive clinic. A positive experience for help with daily stresses and more! Well done Avita Health!

- Bella R

I have been coming to Avita Health for several years now and have always received excellent care and service. The facility is very clean and comfortable, the staff are super professional. I've seen a number of different people over the years for a variety of services and have always found them to be very kind, knowledgeable and the actual treatments themselves very effective. Highly recommend

- Eileen V
Take your first step toward better health today!
At Avita Health and Massage Therapy Center, we are committed to helping residents of North and West Vancouver, and beyond, realize their best possible health and wellness. We have assembled a team of top medical professionals in their respective fields, who are passionate about helping their patients to recover from injuries, maintain healthy lifestyles and even prevent possible injuries through proactive strategies. We offer a complete range of treatments and modalities, including Physiotherapy, Massage Therapy, Chiropractic, Acupuncture, and Clinical Counselling.
When you visit Avita Health and Massage Therapy Center, you'll enjoy personalized one-on-one care that offers effective and long-lasting results, from a team of Health Practitioners, RMTs and administrative staff who are genuinely invested in your best outcomes. We always aim to provide care of the highest professional standards, and all of our Practitioners and RMTs take part in continuing education courses in order to continue growing and developing their skills.
Excellent care begins with a great team and clinic environment
Avita Health Center is grateful to be the most awarded rehabilitation clinic in North Vancouver with top honours in both the Consumer Choice awards and North Shore News Readers Choice awards for 8 consecutive years. We combine top notch rehabilitative care with a warm, upbeat clinic environment. We also make your life easier by direct billing most extended health plans, so that you don't need to worry about the paperwork. Our goal is to get you better, and back to your best life, as quickly as possible, whether your goal is playing a sport, hiking the local mountains or picking up your grandchild.
Here are some of the reasons why so many people choose us for their transformation
Patient-centred staff
State-of-the-art facility
Licensed therapists
Direct billing for most extended health plans
Convenient hours
Available easy to use on-line booking or call our helpful front desk staff
We offer a full range of rehabilitation services, including Physiotherapy, Chiropractic, Massage Therapy (RMTs), Acupuncture and Clinical Counselling
Call today or book on-line to start your journey to better health!
Isn't it about time?
In a medical industry that emphasizes expedience and impersonal interactions, we are raising the bar. We prioritize a hands-on approach, and take the time to hear your personal story and learn your goals.
We deliver thorough assessments, education about your condition, and one-on-one treatment time – because we want YOU to get better as quickly as possible. We get it. We are athletes, parents, and professionals too!