About Avita Health Acupuncture
Acupuncture is an ancient art, dating back over 2,000 years. It involves inserting very thin needles into strategic points on the body for the purpose of increasing wellness, reducing stress, and for the treatment of a wide range of conditions. Acupuncture is known to stimulate the body's endorphins and natural painkillers, without negative side effects. It is also believed to stimulate the body's immune system and restore balance, resulting in better health and well-being.
Is Acupuncture painful? Once a precise point is located, a very thin needle is inserted. Commonly described sensations range from dull pressure, to a brief tingling or electric shock sensation, to a sensation of heat. Acupuncture should not be painful. The needle is generally left in place for a period of several minutes. All needles used in Acupuncture are pre-sterilized and are disposable, for safety.
Acupuncture is commonly used in the treatment of such conditions as:
Headaches, including migraines
menstrual cramps and morning sickness
allergies
anxiety and depression
neck and low back pain
gastro-intestinal conditions
respiratory conditions, including some allergies
postoperative vomiting and nausea
insomnia
Our Acupuncture Team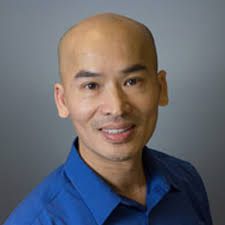 Acupuncture
Richard Zhang
Richard Zhang was originally born in Vietnam but moved to Canada at the age of 14. His parents were both medical doctors when they previously lived in China. Richard graduated from Simon Fraser University and BCIT, with a Chemical Science Diploma. His background in Chemistry combined with the influence of his parents, motivated him to pursue a career in Traditional Chinese Medicine as a TCM Practitioner. He graduated from the Traditional Chinese Medicine College of Vancouver in 2007, and obtained Diplomas in both Acupuncture and Herbology. Richard furthered his studies by getting additional hands-on experience at PengShang Hospital in GaungXi.
Richard's blended cultural upbringing, family influence, and educational background have given him a broad set of skills and a unique mindset. He draws from these in order to help clients to achieve and to sustain harmony, longevity, and vitality.
Richard's Techniques:
Traditional Acupuncture. Fine stainless steel needles are inserted into specific points of the body, in order to assist in the correcting a variety of ailments
Cupping: this technique utilizes round suction cups which are applied to large muscle areas (such as muscles of the back), in order to increase blood circulation to a desired area
Massage: some light massage is used to help in loosening up tight muscles, increase blood flow and help with relaxation
Acupressure: this technique utilizes various devices, elbows, and hands, in order to apply pressure to targeted TCM acupuncture points of the body
Acupuncture Rates
The following rates apply to the services provided from acupuncturists in our North Vancouver clinic.
| Service | Duration | Cost |
| --- | --- | --- |
| Acupuncture – Initial | 60 Minutes | $135.00 |
| Acupuncture – Subsequent | 60 Minutes | $135.00 |
Hear from our clients
Richard Zhang is the most incredible acupuncturist that I have seen. The experience is so much more than just needling. He uses a broad range of techniques and I'm always amazed by the number of tools in his "tool kit". It's clear that health care is his absolute passion. I always feel relaxed, and so much better, after each treatment.

- Peter H

I have been seeing Richard over many years and I am never disappointed with the treatment and caring shown by this incredible acupuncturist!

- Patricia A
Ready to Take Charge of Your Health?
Contact us today to book your consultation